Decatur Personal Injury Attorneys Who Care About You
Hagen Rosskopf is a personal injury law firm dedicated to representing and advocating for the most vulnerable road users.
Unfortunately, accidents happen every day. Sometimes they can be life-altering. You may have months or years of recovery in front of you, you may have to pay lofty hospital bills, and you may miss work due to your injuries. If you have been injured due to someone else's carelessness, you may be entitled to compensation. At Hagen Rosskopf, we represent a wide variety of personal injury cases including.
We Specialize In All Areas of Personal Injury Law
Insurance companies do not want to pay your claim. You need the strength of an attorney and legal team who will skillfully demand and negotiate on your behalf, and if needed will sue, litigate, and defend you in court until you are compensated fairly. Insurance companies know Hagen Rosskopf is a litigation law firm with experienced trial lawyers who look forward to standing up for clients in the courtroom.
CONTACT US TO DISCUSS YOUR CASE
At Hagen Rosskopf, we focus entirely on personal injury law and litigation with over 100+ years of combined experience helping people like you recover the money they deserve due to the negligence of others. Your pain and suffering are important to us, and we want to hear your story.
Or complete the form below and we will be in touch with you as soon as possible!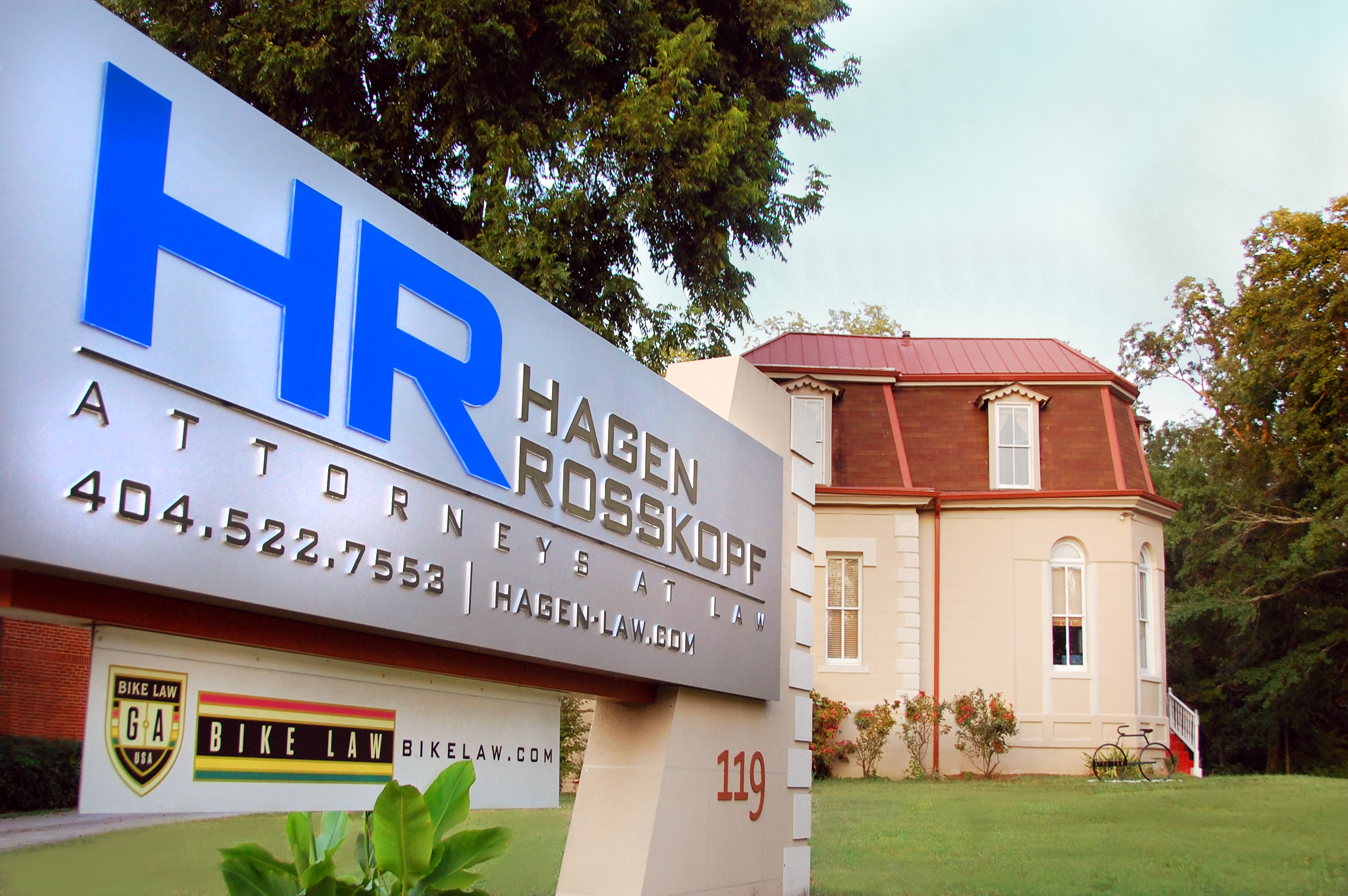 What Our Clients Are Saying About Us
Robin Zeigler
12:33 18 Jul 22
We had a great experience with Hagen Rosskopf! They were so professional and kept us informed through the entire process after my son's bike

accident. We were very pleased with the outcome as well. They definitely go the extra mile!

read more
Steve Moulder
15:50 09 Jul 22
I would recommend you to anyone Jennifer Williams Went far over and above her duties I rated 5 stars only because you didn't have 10
Seth R. Baron
19:10 18 Jun 22
Bruce & Matt Hagen, along with entire staff were very helpful in a time when we needed help! They took the necessary time to educate us on every

step along the way which made us feel comfortable that we were in good hands. The legal system has many moving pieces and it was nice to know we had experts in our corner, looking out for our best interests. Thank You

read more
Call Now for Your FREE Initial Consultation (404) 522-7553.
Or, Complete This Form and We Will Contact You Promptly