DECATUR CAR ACCIDENT ATTORNEY
Motor vehicle crashes are a leading cause of death in the United States and DeKalb County in Georgia is no exception. A report by the National Safety Council estimated that 42,060 people died in car accidents in 2020. Georgia's yearly rate rose to 1,600 deaths and counting. Hundreds of car wrecks are reported every day and they are the second leading cause of hospitalizations and ER visits in Georgia.
Car accident victims who have been injured in car crashes often become hot targets for case runners and "ambulance chasers". High-volume law firms and car wreck attorneys sign up hundreds of personal injury cases each month to churn them over for a quick settlement. The car insurance companies fight tooth and nail to pay the least amount possible because low settlements protect their bottom line.
Some days it feels like a car accident could happen to you at any time and the insurance company just wants to make money off you.   Depressing, right? The most important information we want you to know is that your injuries and your case are not just another statistic. You are not just one more accident claim or just a file number in a large personal injury law firm.
We understand that you are a person, we understand your pain and we know that this car wreck has affected your life and health in many ways. We care about your well-being.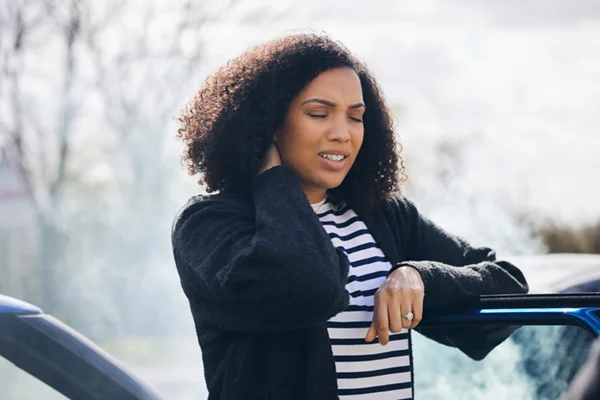 Do I Need A Car Accident Attorney?
A personal injury law firm that is only interested in signing up as many cases as possible will tell you that you MUST retain an auto accident attorney. The honest answer is that you may not need a lawyer. If you only have a small amount of medical bills after the car accident you may be able to resolve your accident claim and property damage directly with the insurance adjuster without having to pay attorneys fees. This may also apply to certain fender-bender situations or minor collisions.
Our advice is to schedule a consultation with a Decatur car accident lawyer before you talk to any representative from an insurance company. There is no cost to discuss your case and no obligation to retain an attorney. Car accidents involving DUI, commercial vehicles, tractor trailers, injured minors, contested liability, punitive damages, etc. can have added layers of complexity that should be handled by a competent personal injury lawyer. The insurance companies will try their hardest to pay you as little as possible and that is when an experienced personal injury lawyer in Decatur, GA can make a world of a difference.
How Can A Personal Injury Lawyer Help Me?
A dedicated Decatur law firm with a competent car accident lawyer and a team of case managers, litigation paralegals, and legal assistants focused on your case can help you with the following:
Investigate: a thorough investigation of the car accident includes obtaining the police reports and any other additional incident reports, requesting any available body cam footage, finding video footage from cameras in the area, talking to witnesses, studying the scene of the crash, researching all insurance coverage available, and working with experts. A good car wreck attorney is also a good detective who can find key information to build a strong case.
Determine who is liable: the at-fault driver may not be the only party that should be held responsible. There could be more at-fault parties if the driver that hit you was driving a commercial vehicle, if they were under the scope of employment, if they were driving for Uber or Lyft, if they were employed by a government entity, if the at fault driver was drunk driving and dram shop law applies, etc. It is crucial to identify each of these additional parties involved in a car accident and to put them on notice properly.
Collect the documents necessary to prove your damages: this includes requesting and analyzing medical bills and medical records, identifying additional medical expenses for your injuries, documenting future medical costs, and helping you find the necessary documentation for lost wages, loss of business, property damage and other economic losses. If you were improperly identified as the person at fault for the crash, a seasoned car crash lawyer can help to establish the accurate liability facts, fight any ticket citations and present the truth to the insurance company and to a jury in a courtroom.
Communicate and negotiate your claim with the insurance company: your attorney's team will set up your personal injury claim and confirm the limits of every insurance coverage available. They will handle all communication with the insurance adjusters freeing you to focus entirely on your medical care and recovering your health. Your auto accident attorney will negotiate your claim with the insurance company and present you with the best offer of settlement possible.
File a lawsuit, litigate and defend you in court: in some instances, it may be necessary to file a lawsuit in order to preserve the statute of limitations, or to establish liability, or to encourage an insurance company to do the right thing. The litigation process can be long and confusing, a personal injury trial attorney and litigation paralegal will not just handle the pleadings and depositions but they will also communicate with you regularly and explain every step of the process. Having a litigation trial lawyer from the beginning of your case will give you the best shot in court.
For those involved in a car accident in the DeKalb County area, it's essential to know your legal rights and the potential for compensation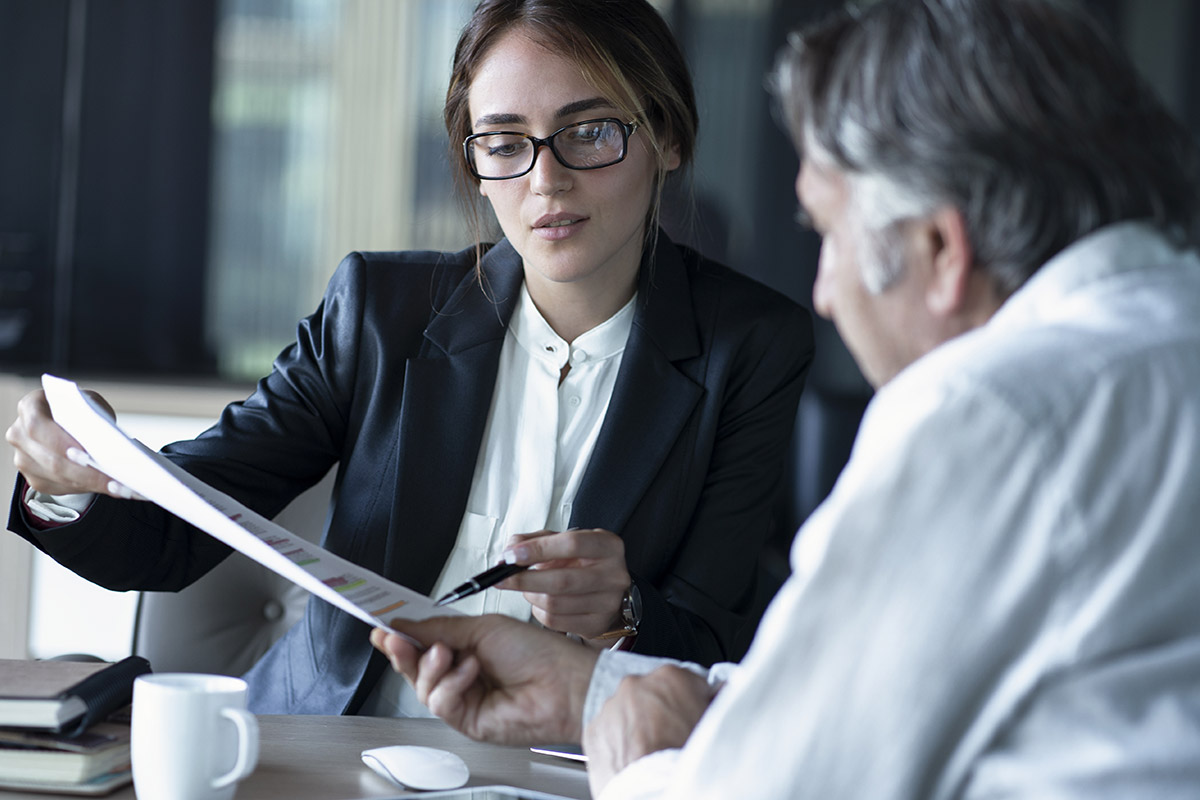 Our Commitment To You
We can't promise you that you will recover millions from your personal injury case. No car accident lawyer should make you any promises about what they can settle your case for. We can't promise you that your health will be fully restored. We can't bring back your loved one lost in a senseless auto accident. We can't assure you a painless, stress-free, easy journey after your car wreck.
What we can promise you is to prioritize your well-being and treat you with compassion, dignity, and respect. Our law firm was founded on the virtues that guide us to consider the human element above all. We will do this by:
Having honest and open communication about your case and potential legal problems and challenges. You may not always like what we have to say but being upfront and honest will ensure that you have realistic expectations about the value and timeline for your case.
Responding to emails and phone calls within 24 hours: we know how frustrating car accident attorneys and law firms can be, including us. We work to improve our communication with our clients daily and evaluate our processes regularly.
Taking the time to explain and discuss each step of the process with you, so you can understand what is happening with your case, why it's happening and what to expect next.
Working efficiently and with the latest technology to gather medical bills and records in a timely manner, to conduct crucial investigation early on, and to move your case along understanding that you may need financial compensation as soon as possible.
Listening to you: we are never too busy to talk, we want to know how your medical treatment is going and what is stressing you out. Your input and contributions are valuable and important to your case.
Being sensitive to cultural, racial, gender, and language diversity and seeking inclusivity in our communications and practices.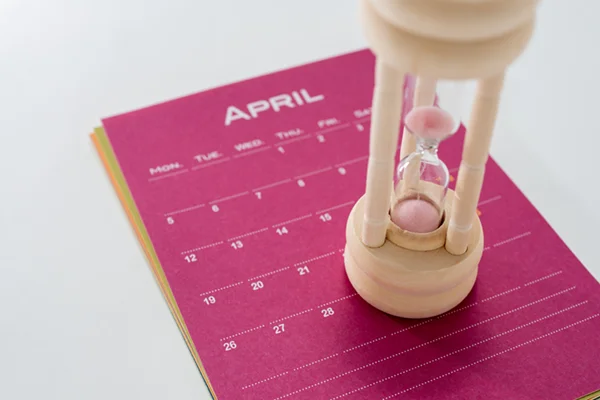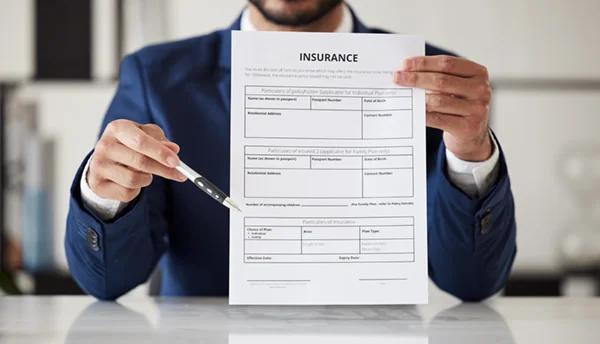 How Much Does It Cost To Hire A Car Crash Lawyer?
There is no charge to call us and discuss your case with one of our Decatur car accident lawyers via a free consultation. If you decide to trust us with your case, there is no up-front cost or payment required to retain us as we operate on a contingency fee basis.
This means that we don't get paid until you get paid. Our fee is a percentage of the total settlement, judgement or award that is obtained once or we have successfully resolved your claim. We don't have expensive hourly rates or fees up front. It is in our interest to fight for a fair settlement.
What Is The Statute Of Limitations In Georgia?
In the state of Georgia, the law allows for an injured person or car accident victim to file a lawsuit up to two years from the date of when the traffic accident happened. The same applies to wrongful death claims, the statute of limitations expires two years from the date of the death.
If a lawsuit is not filed before the statute of limitations expires, you may be prevented from ever seeking justice through the court system. There are a few exceptions under Georgia law allowing for the statute of limitations to be "tolled" or extended for a period of time. If the at-fault driver received a ticket citation, then the statute is extended or "tolled" for the period of time that transpired between the date of the ticket and the date in which the ticket was resolved. For example, if you were hit by a truck on August 1 and the truck driver went to court 60 days later, the statute of limitations would be 2 years plus 60 days from the date of the truck wreck.
Don't wait until you are close to the statute of limitations. Call us today, let's talk about your car wreck and discuss your legal options. Talking to a car accident attorney is free of charge and may keep you from missing this critical legal deadline.
What If The Car That Hit Me Doesn't Have Insurance?
We can't control who hits us and what kind of insurance they have or if any. But we can control what insurance coverage we have on our own vehicle. If you find any useful legal advice in our website, it should be this: make sure every vehicle in your household has add on UM/UIM insurance coverage.  Un-insured or under-insured motorist coverage is an additional coverage you can add on to your insurance policy that covers you when you are the victim of a hit-&-run, when the car that hit you doesn't have any insurance coverage and when there isn't enough insurance coverage available. The minimal liability insurance limit requirement in Georgia is $25,000. In collisions that cause extensive life-threatening injuries, $25,000 doesn't even cover the cost of the emergency room bill.
What Can I Be Compensated For After A Car Accident?
Under Georgia law you can seek compensation for a range of economic and non-economic losses.
Medical bills, prescriptions and medical devices
Ambulance and transportation expenses
Ongoing or long-term medical care
Lost income including lost wages, loss of business and loss of earning capacity in the future
Punitive damages
Long-term and partial disabilities
Lost or diminished quality of life
Loss of consortium
Emotional distress
Pain and suffering
Funeral and burial expenses
Property damage including damaged goods inside the vehicle like car seats, laptops, etc.
How Long Will It Take To Settle My Car Accident Claim?
Every car accident case is different and there are a variety of factors that can come into play in the timeline of your case. These are some common examples:
How much time you need to complete the medical treatment necessary for your injuries.
If liability is not clear and/or the insurance company involved is contesting liability.
If the at-fault driver is deceased and probate court is involved.
If your personal injury claim cannot be resolved without filing a lawsuit.
If your case did not settle in mediation and you are now waiting for a trial date.
How efficient and swift your legal representation is in handling your case.
The personal injury attorneys at Hagen Rosskopf are committed to working swiftly to minimize unnecessary delays in resolving your case. Please do understand that we can't always control unforeseen events and legal complications.
Outstanding Case Results And Settlements For Car Accidents And Truck Wrecks
Dekalb County wrongful death case where the victim was killed when his vehicle was struck from behind while in the emergency lane on I-20W.
Henry County disputed liability case where our client suffered a fractured leg when he was struck by a commercial vehicle whose driver ran a red light.
Richmond County case where a driver suffered aggravation of a pre-existing back condition when he was rear-ended in stop-and-go traffic in a construction zone.
Dekalb County verdict where our client was struck while a passenger in a pickup truck shattering his hip and causing permanent nerve damage.
Settlement in excess of policy limits in an insurance bad-faith lawsuit where the insurer initially refused an offer to settle all claims for $900,000.00 after the victim suffered a fractured leg after being struck on the interstate.
Settlement for a 52-year-old man who had to be extricated from his vehicle by first responders using Jaws for Life after a multi vehicle collision. Our client was able to return to work as a plumber 3 months after the crash.
Policy limits settlement where the victim was stopped in his tractor trailer on the interstate when another tractor trailer slid into him due to icy conditions aggravating a preexisting lower back injury.
Policy limits settlements for the victim of a two-vehicle collision which caused the victim's vehicle to overturn crushing the top of the vehicle. Our client suffered neck, pelvic ring and ankle fractures requiring surgery.
Rockdale County settlement for a Plaintiff who suffered re-aggravation of knee injuries when she was rear-ended by a garbage truck as traffic slowed down for a school zone.
Wrongful Death case where the victim was killed when he was struck from behind in a chain reaction collision while working outside his vehicle as a tow-truck operator.
What Type Of Car Accident Cases Do You Handle?
With more than 35 years of experience representing people injured in car accidents we have seen our fair share of every-day wrecks to unusual and one-of-a-kind wrecks. Here are some examples:
Rear-end collisions and chain reaction rear-end collisions
T-bone collision
Sideswipe accidents
Multi-vehicle pile ups
High-speed impact fatalities
Distracted driving, drowsy driving & texting while driving
Motor vehicle accident involving a police chase or police car in pursuit
Accidents involving a MARTA bus, van or minibus
Collisions involving reckless drivers in drag racing and street racing
Accidents with a car used for Uber, Lyft and other rideshares
Crashes involving a school bus, postal truck, police car or fire truck
Accidents caused by faulty brakes or a vehicle defect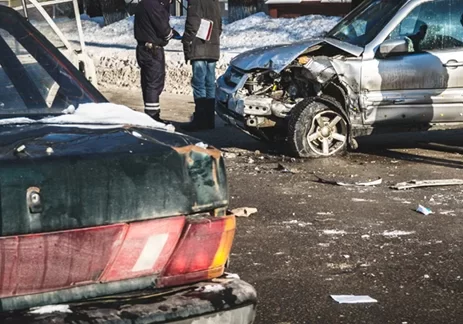 Why Should I Hire The Car Accident Attorneys At Hagen Rosskopf?
We are litigation trial lawyers: our trial attorneys have +100 years of combined experience litigating and defending injured people in Georgia's courtrooms.
Bruce Hagen co-authored the book Litigating Minor Impact Soft Tissues Cases Vol. 1, 2, 3 with Karen K. Koehler and Michael D. Freeman.
Decatur car accident attorneys Kendrick K. McWilliams, Sr. spent years defending corporations and insurance companies and now use their insight and comprehensive perspective into how these powerful companies defend personal injury claims for the benefit of their clients.
Our case managers and litigation paralegals have more than 70 years of combined experience in personal injury work and follow a methodical approach for each case.
Most of our team has been working with Bruce Hagen for more than 20 years.
We never stop learning: our attorneys and legal team are committed to monthly continuing legal education via webinars, courses, workshops and literature. We are determined to be on top of the latest legal developments and strategies in order to give you the most avant-garde representation.
Our biggest source of cases is from returning clients and clients referring their friends and family.
Decatur Car Accident Attorneys Who Care About You
Hagen Rosskopf is a personal injury law firm in Decatur Georgia, dedicated to representing and advocating for the most vulnerable road users.
You won't see our lawyers on Georgia highway billboards because at Hagen Rosskopf we value community and quality over volume. Our clients keep coming back to us and refer us to their friends because of our personalized attention, focused client care, and quality legal representation by attorneys who take pride in being "The People's Lawyer."
READY TO DISCUSS YOUR VEHICLE COLLISION CASE?