E-SCOOTER ACCIDENT ATTORNEY
These small, battery-powered low speed "little vehicles" look silly but they could play a key role in helping cities achieve their environmental and road safety goals. They can offer a simpler alternative to cars and key last mile connectivity in cities with limited public transit like Atlanta and metro areas. Electric scooters have increased massively in the past few years around the world and made a debut in Atlanta in 2018 with almost instant mass adoption.
Along with the new option for mobility in Atlanta, we also faced issues with e-scooter littering, injuries and crashes, and a lack of regulations which led to an e-scooter ban in some cities in Metro Atlanta to an outright curfew in City of Atlanta. Unfortunately, to date four e-scooter riders have lost their lives on Atlanta streets. This is unacceptable.
Bruce Hagen is at the forefront of this issue as an outspoken advocate for e-scooter riders, and for safer streets for all users of the road. He is frequently interviewed by local news media about e-scooters and micro mobility.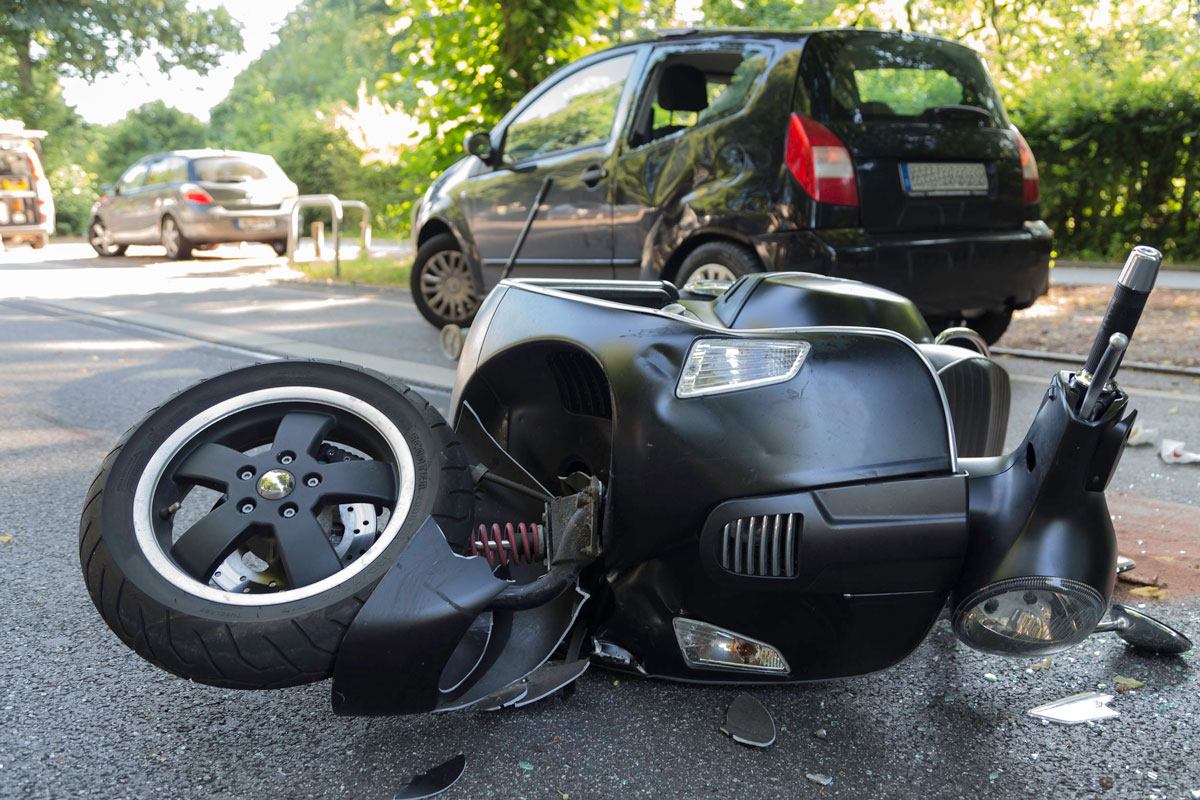 HOW SAFE ARE E-SCOOTERS?
As their popularity has increased, the frequency of e-scooter crashes has also increased. Grady Memorial Hospital—the biggest hospital in Georgia—estimated that it receives between 80 and 100 e-scooter injuries per month. A recent study conducted by the Public Health and Transportation departments in Austin, Texas, along with the Centers for Disease Control and Prevention (CDC) showed that for every 100,000 e-scooter trips, 20 people were injured.
Some of the most common types of injuries as a result of e-scooter crashes are:
Head injuries
Neck trauma
Facial injuries
Broken bones
Road rash
Abdominal or pelvic injuries
Muscular strains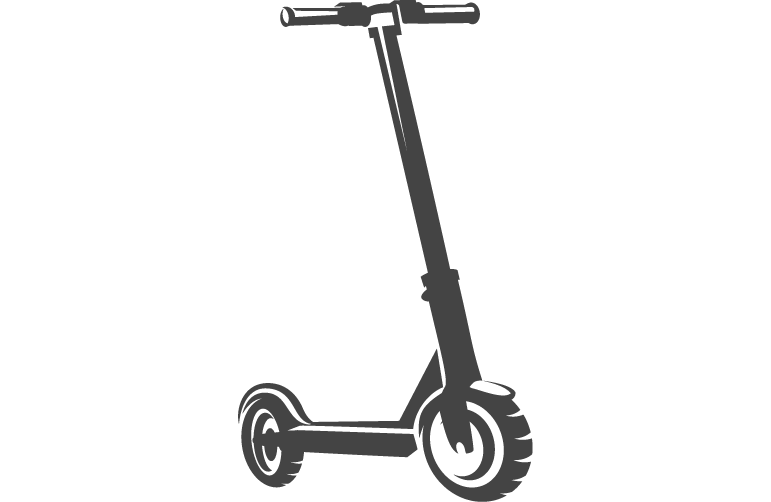 Right now, comparing the rate of scooter injury to that of other urban transportation modes is challenging but here are some proactive steps to take before taking your first scooter jaunt:
Rent one in a quiet part of town where you can practice starting, stopping, turning, etc.
Check your local laws — some municipalities are starting to regulate scooter usage. Some are now outlawing them from sidewalks, for example.
Wear a helmet. Mom's right. You only get one brain. Take care of it.
Scope out the neighborhood you will be riding in most frequently, at the time of day you will be there. Know what sort of traffic you can expect to be traveling with.
Know what you auto policy does and doesn't cover. If using a scooter is not listed, talk to your agent about adding it before your first scooter ride.
Ride safely: Use all road safety rules as if you were driving, walking or riding a bicycle.
Bike Manufacturing Defect Case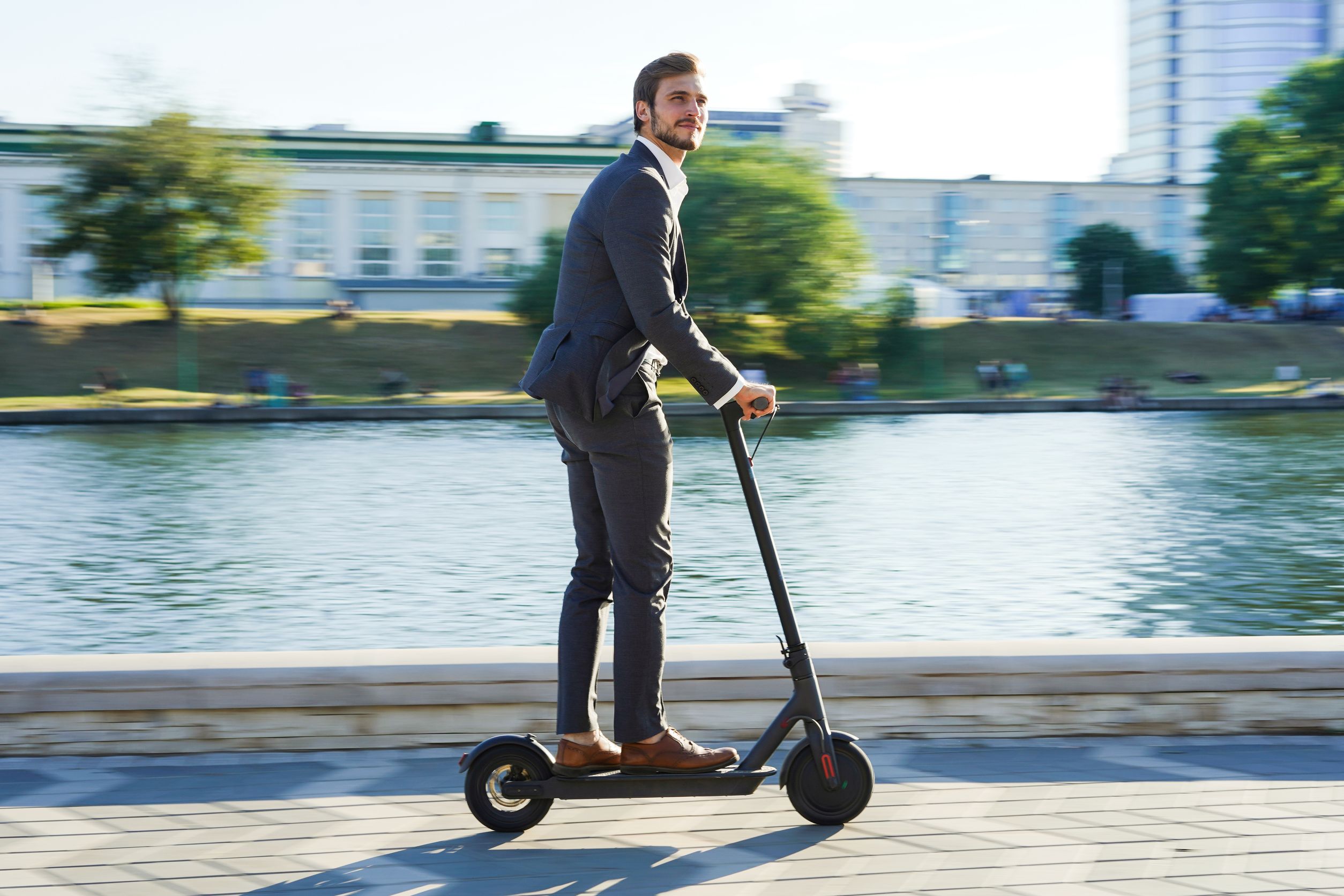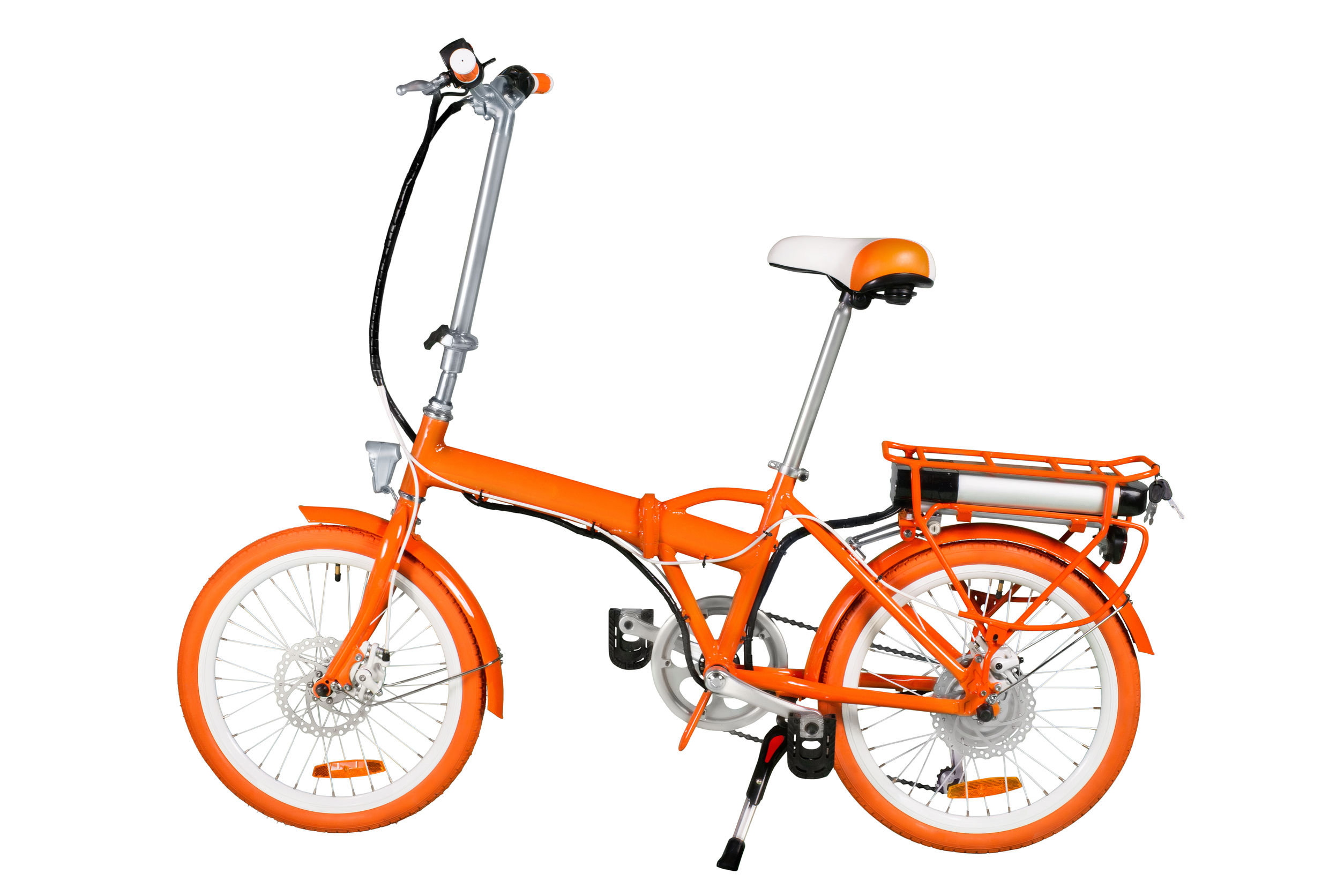 What are the Causes of Atlanta E-scooter Crashes?
Unfortunately, e-scooter and bicycle accidents in Atlanta are all too common. There are several reasons for this:
Drivers are distracted by their phones or GPS systems.
There are poorly lit areas that make bicyclists and e-scooter riders less visible.
In many areas of Atlanta, there are no protected bike lanes.
Many people are riding bicycles and e-scooters in areas with a significant amount of traffic.
Drivers are traveling too close to bicyclists and e-scooter users.
The occupants of parked motor vehicles open doors into the paths of approaching bicyclists or e-scooter users.
Drivers are speeding and don't have time to stop before colliding with a bicyclist or e-scooter rider.
DO YOU NEED INSURANCE TO RIDE AN E-SCOOTER?
You are not required to have insurance to ride an e-scooter however what do you do when your scooter excursion turns into an accident? Best-case scenario is the at-fault driver has enough insurance for your pain and suffering. If there is not sufficient insurance coverage from the at-fault party, or that other driver leaves the scene of the accident in a hit-and-run situation, you might have some relief if you have uninsured motorist coverage. Read more about UM/UIM coverage on our blog.
If you have been involved in an e-scooter crash, you may be entitled to compensation. Contact us today to discuss your case.
WHAT ARE "LITTLE VEHICLES"?
They are like a car but littler! They are also nimble, green and fun! Check out some the new electric personal mobility devices that people are using to commute to work, get groceries, exercise and more:
Electric Skateboards
Electric Unicycles
Portable Scooters
Folding bikes
Human pods
Onewheels
Hoverboards and hovershoes
If you have been involved in an accident with a vehicle while using your personal transportation device, you may be entitled to compensation. Contact us today to discuss your case.
READY TO DISCUSS YOUR E-Scooters Crash?