The People's Lawyers
Always Fighting for the Most Vulnerable on Atlanta's Busy Roads

Kirkwood Personal Injury Attorneys Who Care About You
Hagen Rosskopf is a personal injury law firm dedicated to representing and advocating for the most vulnerable road users.
Unfortunately, accidents happen every day. Sometimes they can be life-altering. You may have months or years of recovery in front of you, you may have to pay big hospital bills, and you may miss work due to your injuries. If you have been injured due to someone else's carelessness, you may be entitled to financial compensation. Our legal team can help you with a wide variety of personal injury cases including.
Your Kirkwood Neighborhood Lawyer
Kirkwood is considered one of the best places to live for young professionals and families in DeKalb County, Georgia. Its 6.500 residents can boast of having a convenient and accessible community with a 69 walk score and 67 bike score .
However, according to the Accident Data Center, traffic crashes remain a significant concern for public safety in DeKalb County. Despite advancements in vehicle safety, road design, and traffic signs, accidents involving cars, trucks, bicycles, pedestrians, and motorcycles continue to occur. 
Our personal injury law firm is located at the historic Marble House on N. McDonough Street in City of Decatur. Since moving to Decatur in 2023, we have enjoyed being part of the community by sponsoring local events, speaking at schools and supporting other local small businesses.
We are committed to providing the highest quality legal representation to our neighbors in Kirkwood and strive to ensure that their legal rights are protected. throughout the legal process.
Personal Injury Lawyers For All Types of Injuries
CONTACT US TO DISCUSS YOUR CASE
At Hagen Rosskopf, we focus entirely on personal injury law and litigation. We have more than 30 years of experience helping people like you recover the money they deserve due to the negligence of others. Your pain and suffering are important to us, and we want to hear your story.
Or complete the form below and we will be in touch with you as soon as possible!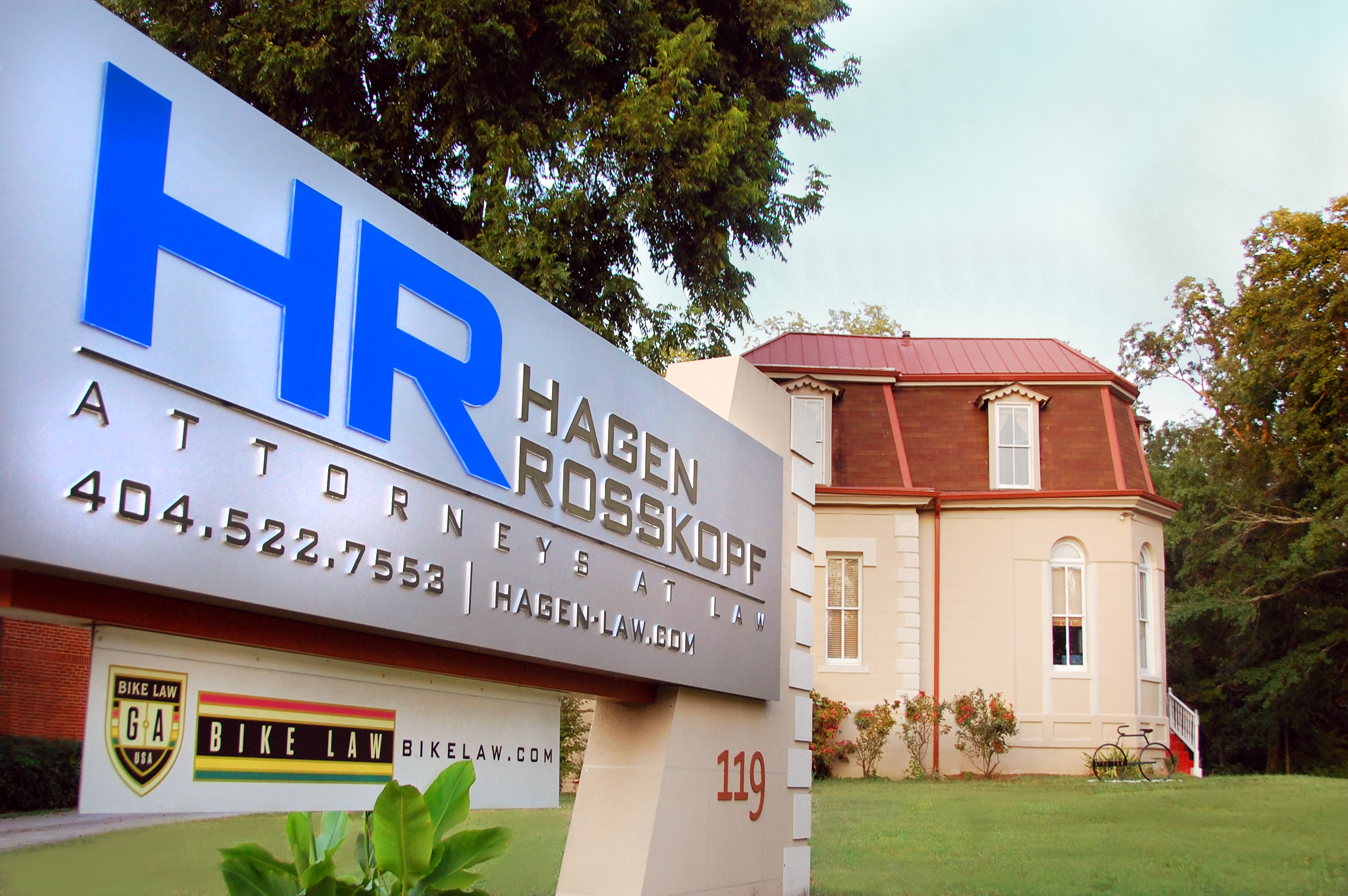 What Our Clients Are Saying About Us
Call Now for Your FREE Initial Consultation (404) 522-7553.
Or, Complete This Form and We Will Contact You Promptly