DECATUR SLIP & FALL ACCIDENT ATTORNEY
PREMESIS LIABILITY CLAIMS
Each year, many thousands of people are injured due to slips and falls on wet floors, rough patches of ground, or defective stairs. The property owner is sometimes responsible for the accident. Property owners need to be diligent in keeping their property safe for all patrons. However, in some cases, the property owner cannot be held responsible for slip and fall accidents.
HOW DO YOU DETERMINE LIABILITY FOR A SLIP AND FALL ACCIDENT?
For a property owner to be held responsible for a slip and fall, at least one of the following items must be true:
An employee on or owner of the property caused the spill, slippery or dangerous surface, or worn or torn spot to be underfoot.
An employee on or owner of the property knew of the dangerous surface but didn't do anything about it.
An employee on or owner of the property should have known of the dangerous surface because a "reasonable" person would have.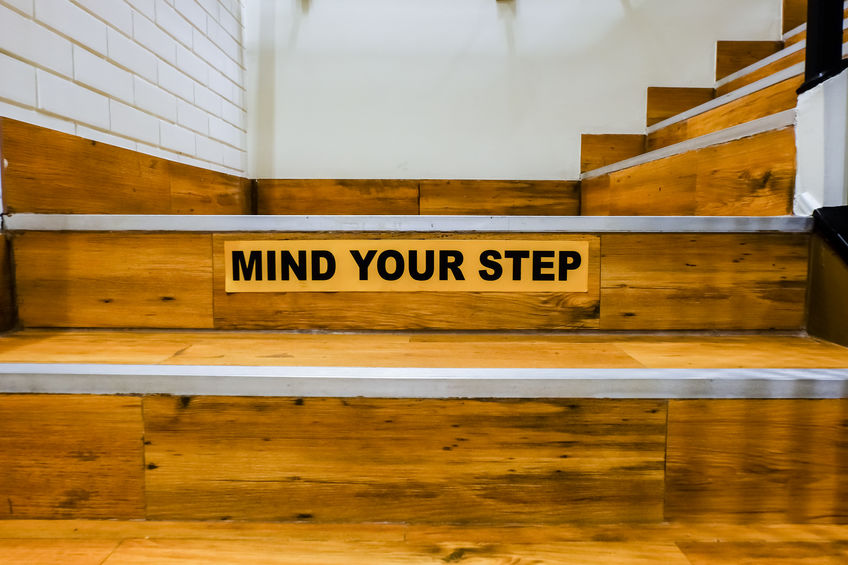 HOW tO PROVE premises liability claims
An experienced slip and fall or trip and fall accident attorney will help to prove property owner negligence by conducting a thorough investigation to pinpoint negligent behavior that caused your injuries. These critical tasks will ensure that you are properly compensated for your injuries:
Investigate if there is any video or audio footage of the scene of the accident. Request and ensure any existing video or audio footage are preserved.
Investigate the credentials of the truck driver.
Review police or incident reports, photographs, and witness statements from the scene of the accident.
Review the retail store's company logbooks to ensure that safety regulations were correctly followed in case of a spill.
Accident scene reconstruction and analyses.
SLIP AND FALL SPOTLIGHT: CONDOS AND APARTMENTS
In apartment buildings and condos, slip and fall accidents are common. Whether it's uneven flooring, objects left in the hallways, slippery walkways, or other dangerous conditions, apartment owners have a duty to keep their property safe.
Condos are slightly more complicated. Condo owners are responsible for anything that happens on their property. However, if you have been injured in a common area, you may be entitled to compensation.
For a homeowner's association to be held responsible, the following must be proven:
Your contract states the HOA has a duty to take care of the common area.
This duty was breached by the HOA (i.e. they knew about the dangerous condition and did nothing about it).
The breach of duty led to your injury or injuries.
SLIP AND FALL HAZARDS
A slip and fall or trip and fall accident can happen anywhere – a store, a business, on a public street or sidewalk, in a private home, in a supermarket. They can happen at any time leading to significant injuries as a traumatic brain injury (TBI), broken bones, spinal cord injuries and even death. Additionally, it can also lead to mounting medical bills, lost wages and other out of pocket expenses that create a devastating financial burden.
Victims of slip and falls aren't always just pedestrians or patrons at a retails store. Hagen Rosskopf has represented numerous claims against city municipal entities on behalf of bicyclists after injuries caused by potholes and hazards on the road.
Common locations for falls include:
Slippery floors due to wetness from spills. This is commonly seen in retail stores, supermarkets, grocery stores, shopping malls, etc.
Cluttered hallways, aisles and other walkways.
Staircases and ramps including stairways with broken or loose stair treads or handrails
Poorly lit areas
Ladders and scaffolding
Uneven surfaces and unstable surfaces. This is common on sidewalks and parking lots.
Damaged storm drains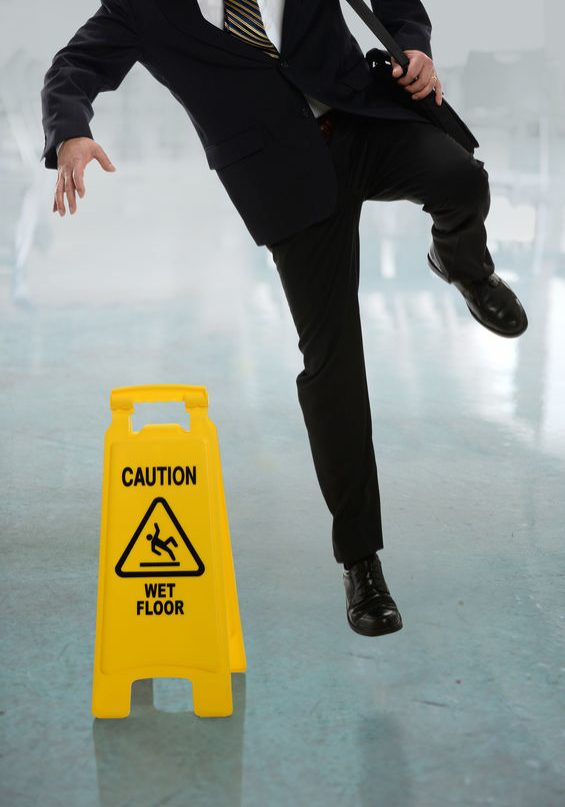 DEALING WITH GEORGIA INSURANCE COMPANIES WITH SLIP AND FALL CASES
If an injured person voluntarily walked into a dangerous condition, a property owner may not be held responsible for the dangerous conditions under the law. Due to this, many insurance companies for owners of property will attempt to avoid liability and claim that the victim could have avoided the dangerous condition. Before you speak to any insurance companies, it is crucial to talk to an experienced slip and fall attorney. If you have suffered a slip and fall or trip and fall accident on someone's else property you should protect your rights. Premises liability is a complex area of law, but victims of slip and fall accidents can prevail in legal claims.
WHY DO I NEED A TRIAL LAWYER FOR MY SLIP AND FALL CLAIM?
Sometimes negotiations are not successful, and you will need to take your case to court. We understand that you probably want to avoid a lengthy court case, however a settlement is still possible after filling a lawsuit. The realities of a costly and time-consuming trial often act as a catalyst to get settlement negotiations going. This is when being represented by an experienced trial lawyer who is comfortable in the courtroom, and who has a deep understanding of the litigation process can make the difference in the outcome of your lawsuit.
The attorneys at Hagen Rosskopf have spent years honing their skills as personal injury litigators in State, Superior and Federal courts in counties all over Georgia. Their trial and litigation experience allow them to fully understand the value of your case, advise you of your options for your unique situation. An experienced trial lawyer can better serve you. The insurance companies know that Hagen Rosskopf is a litigation law firm that is not afraid to take negligent property owners to court.
Ready to discuss your slip & fall?