The People's Lawyers
Always Fighting for the Most Vulnerable on Atlanta's Busy Roads

Edgewood Personal Injury Attorneys Who Care About You
Hagen Rosskopf is a personal injury law firm dedicated to representing and advocating for the most vulnerable road users.
Unfortunately, accidents happen every day. Sometimes they can be life-altering. You may have months or years of recovery in front of you, you may have to pay big hospital bills, and you may miss work due to your injuries. If you have been injured due to someone else's carelessness, you may be entitled to financial compensation. Our legal team can help you with a wide variety of personal injury cases including.
Your Edgewood Neighborhood Lawyer
Edgewood is not exempt from the car accidents that impact busy communities across America. In 2022, Georgia ranked fourth in the nation for the number of fatal accidents reported for any state. Typical incidents include rear-end collisions, single-vehicle crashes, and head-on collisions, particularly on heavy traffic routes like highways and interstates. Roads close to Edgewood, such as DeKalb Avenue and Memorial Drive, are not immune to such accidents.
If you or a loved one have been in a car accident in Edgewood, you may be eligible for financial compensation to cover your medical bills, lost wages and pain and suffering caused by the car crash. It's always a good idea to talk to a personal injury attorney before you talk to the insurance companies, either yours or for the at-fault driver. We provide free consultations via phone or in person at our office in Decatur for every type of personal injury cases. Since moving to Decatur in 2003 we've enjoyed being part of the community by sponsoring local events, speaking at local schools, and supporting other local small businesses.
With our office conveniently situated nearby, we are committed to providing the best legal representation to our Edgewood neighbors.
Personal Injury Lawyers For All Types of Injuries
CONTACT US TO DISCUSS YOUR CASE
At Hagen Rosskopf, we focus entirely on personal injury law and litigation. We have more than 30 years of experience helping people like you recover the money they deserve due to the negligence of others. Your pain and suffering are important to us, and we want to hear your story.
Or complete the form below and we will be in touch with you as soon as possible!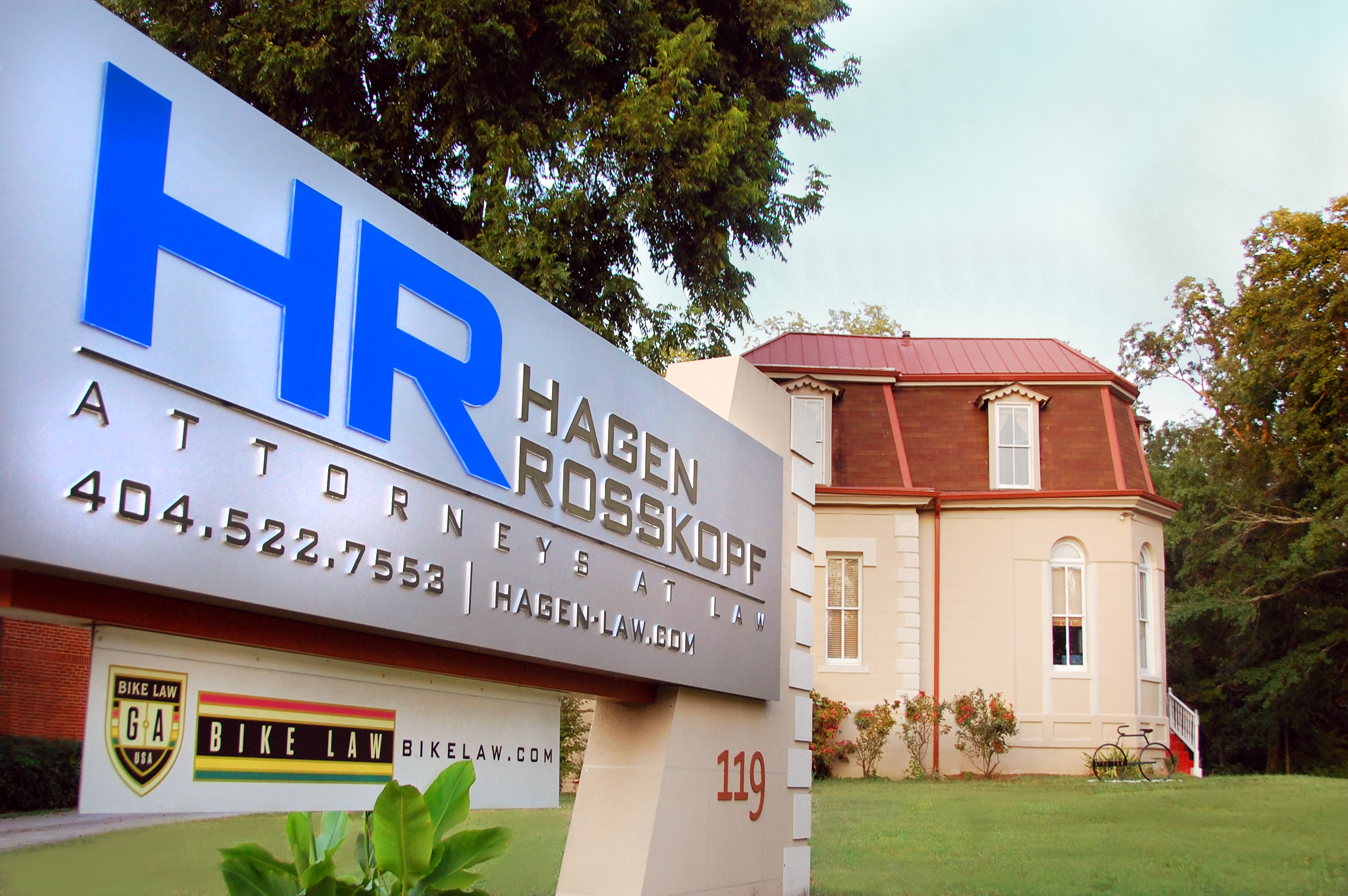 What Our Clients Are Saying About Us
Call Now for Your FREE Initial Consultation (404) 522-7553.
Or, Complete This Form and We Will Contact You Promptly