Hip, Knee, Ankle Recall Exactech, Inc
Exactech, Inc. issues recalls on hip, knee and ankle implants due to catastrophic excessive wear of the polyethylene liner. You may have a right to compensation if you have a recalled Exactech hip, knee or ankle implant.
Exactech Hip Component Recall
In June 2021, Exactech, Inc., and orthopedic device manufacturer, issued a Class II Medical Device Recall of it's Exactech Connexion GXL acetabular polyethylene liners used in hip implants. Excessive wear of the polyethylene liner has led to device failures, bone loss, and the need for revision surgery.
A study by the Department of Orthopedics and Rehabilitation at the University of Florida College of Medicine determined that the Connexion GXL liner "may be prone to a high rate of early failure from wear and severe secondary osteolysis [bone degeneration]."  A second study by surgeons at the Hospital for Special Surgery in New York, found osteolysis in patients five years after index hip replacement surgery where the ExacTech Connexion GXL acetabular liner was implanted. Hip implant failure within 5 years or less is an unusually short timeframe for technically well-done hip replacements.
Since 2008, nearly 90,000 Connexion GXL liners have been implanted in patients undergoing hip replacement. A growing number of these patients are experiencing premature device failures.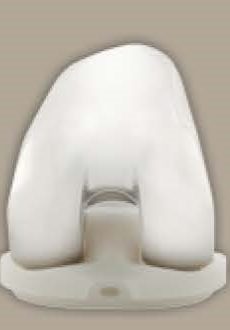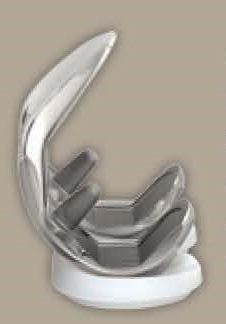 What is a hip liner?
A hip liner is the component inserted into the artificial hip socket or cup that interfaces with the femoral head or ball.  The Exactech hip liner is made of irradiated ultra-high molecular weight polyethylene (UHMWPE).  Acetabular liners are used in total hip arthroplasty (THA) surgeries.
Knee Component Recall
Exactech manufactures a tibial polyethylene (plastic) insert.  Exactech has determined that "most of [its] inserts manufactured since 2004 were packaged in out-of-specification (or "non-conforming") vacuum bags that are oxygen resistant but do not contain a secondary barrier containing ethylene vinyl alcohol that further augments oxygen resistance."  The use of the non-conforming bags enables increased oxidation of the UHMWPE tibia insert, that over time degrades the insert.  This leads to accelerated wear debris production and bone loss and/or component cracking/fracture.  Exactech initiated a recall of its knee component in August 2021. The recalled knee systems are Optetrak, Optetrak Logic and Truliant.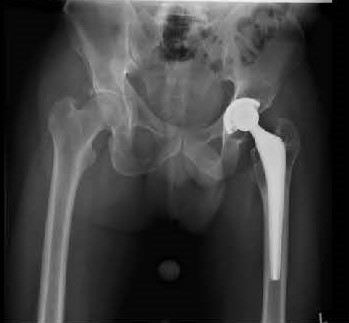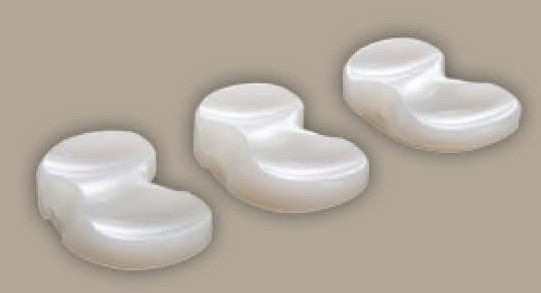 What is a tibial polyethylene insert?
It is the plastic that fits between the femoral and tibial components and acts as the "new" cushion or cartilage for the replaced knee joint. A tibial insert is used in total knee arthroplasty (TKA) surgery indicated for people suffering from severe knee pain associated with arthritis may also be used to correct knee trauma.
Ankle Component Recall
ExacTech ankle replacement systems have been sold since 2017 and marketed as the Vantage Total Ankle System. Like the knee component and the GXL hip implant liner, the polyethylene inserts for the Vantage System are failing due to excessive wear and resulting complications.
Adverse effects caused by Exactech devices
Patients that have been implanted with Exactech devices may experience pain, tissue damage, stiffness, limited mobility, and osteolysis (bone loss) requiring premature hip, knee or ankle revision surgery. Some individuals may require additional Orthopedic surgeons recommend close monitoring and assessment of patients with these recalled devices.
Symptoms that indicate your Exactech hip, knee or ankle implant device may be failing include:
Degeneration of bone tissues (osteolysis)
Loosening of device components
Dislocation
Pain around the implanted device
Limited Mobility
Stiffness in the affected joint
Tibial loosening
Inflammation
Infection
Revision surgery
Exactech Recall 2021
The Exactech insert systems that are covered by the recall include:
Novation Connexion Dynamic Hip Systems with Connexion GXL Liner
Optetrak (knee)
Optetrak Logic (knee)
Truliant (knee)
Vantage (ankle)
TALK TO A LAWYER
If you or anyone you know has experienced complications after undergoing a hip, ankle, or knee replacement with an Exactech Polythene implant, please contact Hagen Rosskopf for a free consultation.
READY TO DISCUSS YOUR HIP, KNEE, ANKLE RECALL CASE?