Bruce Hagen: The People's Lawyer for 30 Years and Counting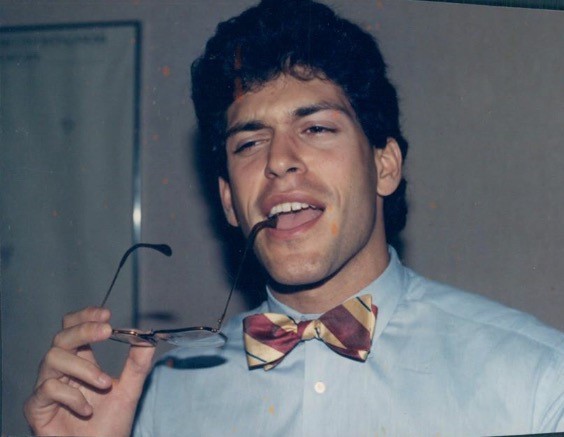 With $150 in his pocket, a lot of debt and with a computer he didn't even know how to use, Bruce Hagen scrapped and clawed through every car accident and truck wreck case that came along and took them all to trial. More than 200 civil trials later he built a name for himself in metro Atlanta courtrooms and amongst his peers and clients as The Peeps Lawyer.
In 2010, Bruce received a phone call from a former Detroit Lions NFL player that became a turning point in his law career. Following his entrepreneurial bent, that one call resulted in being on the front line of the NFL concussion litigation and on the leadership committee of the case that took down the NFL for their abuse of their players.
Both Bruce Hagen and Ray Giudice share a non-traditional approach to a life in law. They started out on their own at a very young age and crafted successful law practices, became radio and TV sensations and are involved in meaningful community outreach and legislative work on behalf of injured victims in Georgia.
"I didn't want to be a lawyer, I had every intention of playing professional football and made it as far as playing one year of college football at the University of Florida", said Bruce Hagen in this episode of Your Day In Court podcast. Thirty-six years after passing the bar exam it is clear that he is a natural and picked the right path.
Congratulations Bruce on 30 years of being your own boss!! In 2022, Bruce Hagen and his legal team are celebrating 30 years of running a successful personal injury law firm serving victims of auto accidents and bike crashes in metro Atlanta.
Listen to the full episode of Your Day In Court podcast on any major podcast platform or live at Xtra 106.3. Subscribe for the best analysis of the legal news in the headlines!
Bruce and Ray look back at 30 years of running their own law practices and talk about how they got started. Watch this mini clip of Your Day In Court podcast.