New Wakeboarding And Wakesurfing Law In Georgia
Governor Brian Kemp signed new legislation for towed watersports earlier this year. With the support of boating industry stakeholders, the new law enhances safety requirements for people wakesurfing and wakeboarding. This is the state's first regulation for wakeboarding and wakesurfing. Neighboring states like South Carolina and Tennessee already have similar laws in effect.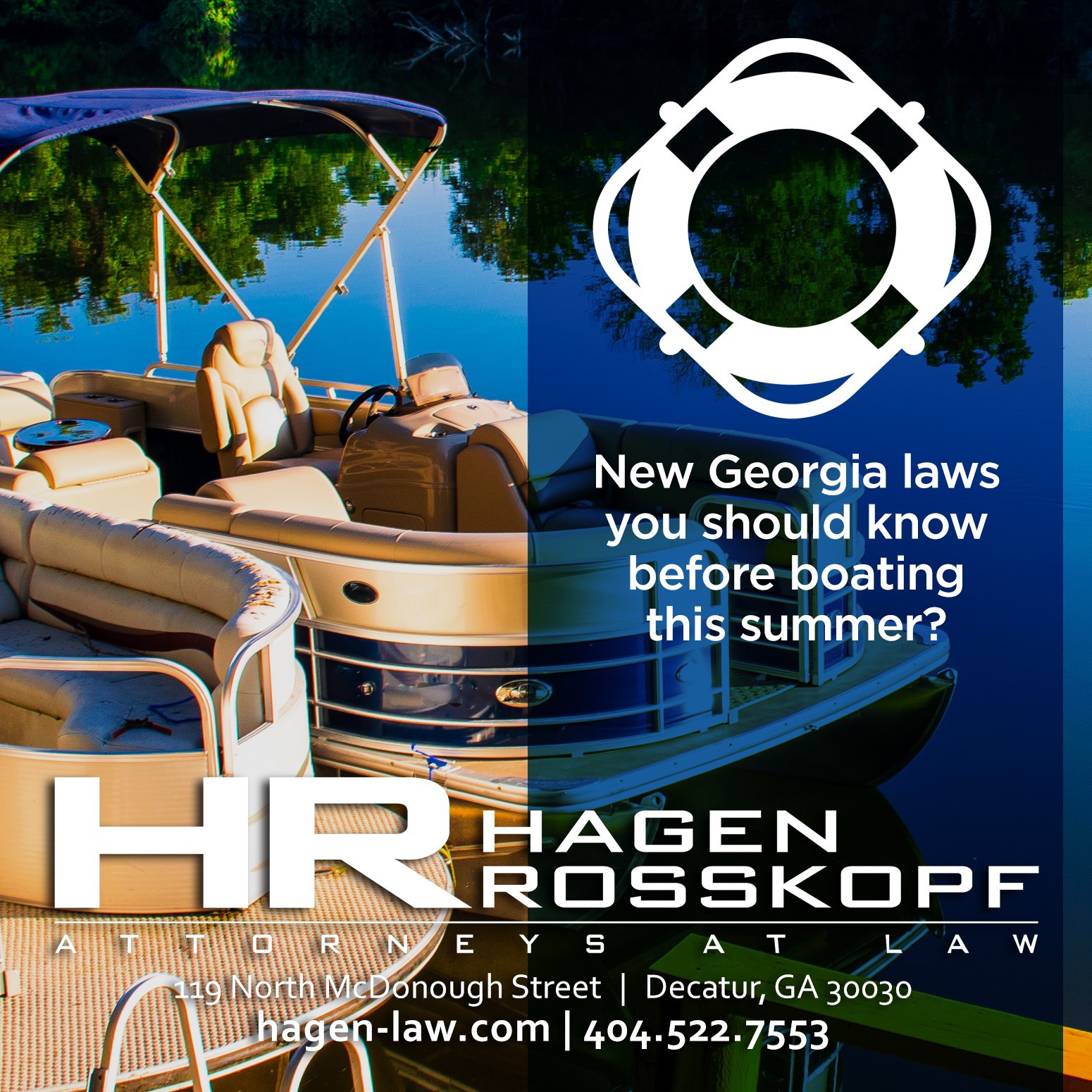 What is the new boating law in Georgia?
Under House Bill 121, the new Georgia wakeboarding law, users must abide by these new rules:
Operators must stay at least 200 feet away from any moored vessel; any wharf, dock, pier, piling, or bridge structure or abutment; or any shoreline adjacent to a full-time or part-time residence, public park, public beach, public swimming area, marina, restaurant, or other public use areas.
Riders engaging in towed watersports must always wear a U.S. Coast Guard-approved personal flotation device (PFD) while participating in these activities.
Wakesurfing and wakeboarding is now prohibited between the hours of sunset and sunrise.
There are two important points to note:
HB121 does not change the 100-foot law, which applies to all vessels.
HB121 does not change the law on No Wake Zones, which require all vessels to slow to idle speed while traversing them.
Why is the new Georgia boating law important?
With so many lake residents, tourists and visitors enjoying Georgia lakes every summer, the No. 1 priority is everyone's safety.
The measures required in the new law are designed to ensure the safety of not just the participants of watersports but also the safety of people on shore or close to it. The new bill is also aimed to maintain a balance between recreation and public and private property preservation.
The 2022 annual boating stats by the Georgia Department of Natural Resources reported 69 injuries from boating incidents, 23 boating fatalities and 305 incidents of BUI (Boating Under the Influence).
DNR officers reported that most of the warnings and tickets they issue are for boaters driving too fast in the no-wake zone.
Boating and water sports are meant to be safe and family fun recreational activities, but every year there are always a few careless people whose negligent actions cause watercraft accidents and boating injuries.
What To Do You Are Injured in a Boating Accident?
Call 911: get help immediately.
Get medical care: even if your injuries did not require a visit to the emergency room, it is important to visit your doctor as soon as possible.
Collect evidence: take photos and videos of the accident scene, the boats or watercraft involved and of any visible injuries.
Talk to a Georgia boat accident lawyer: most personal injury lawyers, including the boating accident lawyers at Hagen Rosskopf, offer a free initial consultation. Always talk to a lawyer.