What To Do In A Truck Accident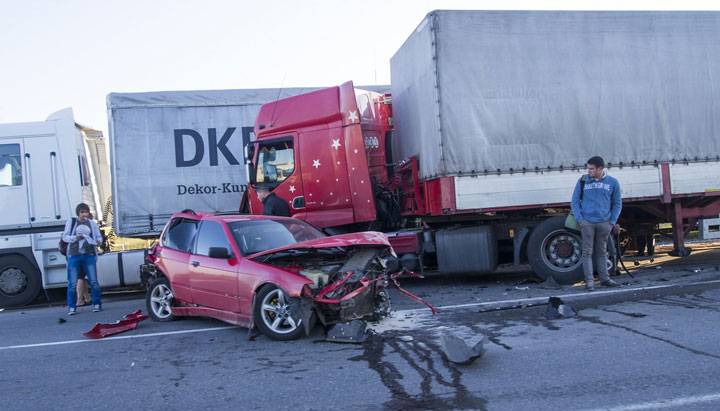 Truck accidents, unfortunately, are all too common, and they can often lead to tragedy. Large trucks only make up only 4% of the 268 million vehicles that are on the road, for every ten highway deaths, a truck is involved in at least one.
Even if the outcome isn't tragic, getting into a truck accident can be traumatic. When accidents occur there are so many things you have to worry about all at once. You may be panicking and worrying about damages. Or you may be worried about calling your insurance company.
Whichever the worry is you may not be unable to think straight. But the best thing to do if you find yourself in this situation is to stay calm, take a deep breath, and make sure you remember to do the following.
Stop and Report the Crash
The first thing you will want to do is call 911 and inform the police of the accident. Let the dispatcher know how many vehicles were involved in the accident. Check to see if the truck driver is responsive and make sure you are aware of what occurred to cause the accident. If there are any ambulances that are needed or if anyone is injured.
Even if the accident doesn't seem like a big deal, you'll want to get a police report anyway so that there will be an official record of what happened. The police will then maintain accurate and informal records of the collision including all involved vehicles and how it happened.
Seek Medical Treatment
If you are injured at all, it's important to seek medical attention right away. If the collision has been more serious, you may need an ambulance to take you to the hospital right from the scene of the accident. If you are conscious and aware, try to answer all of the doctor's questions thoroughly. Have a good understanding of exactly what happened and why.
If you are able to walk, you may want to spend some time at the scene immediately following the accident. Make sure you seek medical attention after. Even if you don't "feel" injured, you might discover that you are later when the adrenaline has worn off. It's better to have a record of any potential medical issues.
Follow the advice of your physicians. You may find that you need physical therapy. Be as open and upfront as you possibly can with your doctor so that they can provide you with the best treatment solutions possible.
Check for Witnesses
If you are not seriously injured and you do have time to remain at the scene, look around for witnesses. If anyone saw the collision, get their name and contact information if possible. The witness may be someone in one of the vehicles involved in the truck accident, someone in an uninvolved vehicle, or simply a bystander.
Everyone is going to have a slightly different perspective of the accident, and as many perspectives as possible will help to piece together what actually occurred. It's not necessary to take a statement from the witness as the police will do that.
However, if it's a hectic scene with a lot of injuries or issues that require immediate attention, the witnesses may not stick around to give their statements. This is where it can come in handy to get their contact information for later.
Record the Evidence at the Scene
Only do this if it's safe to do so. If you are not seriously injured, and assuming you're either not on a busy road or the police are there to direct traffic, it's a good idea to walk around and take photos or even video if necessary.
This can be especially important if the weather played a part in the collision. A picture or video can document the conditions in a way that will be more accurate than a statement.
Also, be sure to get as much information from the other driver as possible. You will want to ask them for their:
Name

Driver's license number

Address

Phone number

Email address

Insurance company

Insurance policy number

The vehicle license plate number
It may be easier to take a photo of their driver's license, insurance card, and license plate if you want to avoid writing all of that down. 
Don't Post on Social Media
It's a good idea to set your social media accounts to private and disable the ability of your friends to write on your wall without your approval. Do not post about the accident or the claim. Avoid adding new followers or friends unless they are people you know. Never allow insurance company employees to add you as a friend.
Call a Truck Accident Lawyer
Your initial reaction may be to call your insurance company after you have been involved in a truck accident, but you may want to rethink that. Call a truck accident attorney to go through the details of the collision so they can help ensure your rights are protected.
Insurance companies care more about saving money and not paying for claims than they do about your wellbeing. A truck accident attorney will be on your side and ensure that you are accurately represented. If you speak to the insurance company before an attorney, you may give them details they can use against you when you try to make a claim later.
Hagen Rosskopf Attorneys at Law is dedicated to your rights following a truck accident. We want to be sure you get the compensation you are entitled to in this situation. If you have recently been in a truck accident, contact us today to learn more.