Settlement For A Pedestrian On A Sidewalk Injured In A Hit & Run Crash
Daniel was carrying a bag of kitchen trash to the dumpster at his apartment complex in Athens, Georgia when he was suddenly run over by a car. Daniel was on the sidewalk.
In the seconds before the impact, Daniel was thinking about what he needed to do before going to work. Everything looked as usual: cars parked by the sidewalk and a short walk to the dumpster.
The driver in a parked black station wagon failed to pay attention to her surroundings, put the car in reverse, backed onto the sidewalk and violently hit Daniel. Unfortunately, the driver also decided to leave the scene without rendering help or calling 911.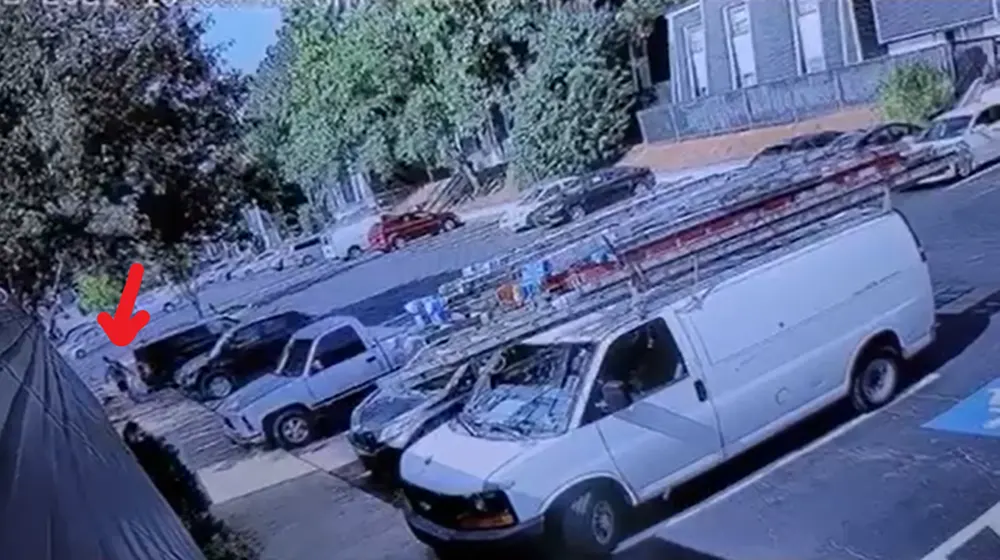 Daniel was transported by ambulance to the nearest emergency room to treat the injuries and abrasions he suffered.  He also received physical therapy and followed a home exercise program for several months to alleviate the pain caused by the impact of a large motor vehicle directly hitting his body.
WHAT ARE THE MOST COMMON PEDESTRIAN ACCIDENT INJURIES?
A study by the Center for Trauma and Injury Prevention Research stated that "most injuries arising from these vehicle and ground impacts in adults are trauma to the head, legs, and pelvis, tibial plateau fractures and ligamentous injuries of the knee, as well as traumatic brain injuries, are all common." 1
Trauma caused by a pedestrian-vehicle crash is not only limited to physical injuries and visible bruising and lacerations. People who are hit by a car while walking or running are often left with emotional and mental trauma including chronic psychiatric conditions as post-traumatic stress disorder and major depressive episodes.
PEDESTRIAN INJURIES AND FATALITIES
The latest report from the NHTSA (National Highway Traffic Safety Administration), based on data collected in 2020 revealed that:
6,516 pedestrians around the country were killed in traffic crashes. In Georgia, 279 people lost their lives while walking across a street or walking on a sidewalk.
54,769 pedestrians were injured in a traffic incident.
On average, a pedestrian was killed every 81 minutes and injured every 10 minutes in traffic crashes.
Nearly 1 out of every 4 pedestrians killed in car vs. pedestrian crashes in 2020 were struck by hit-and-run drivers.
Pedestrian crashes and auto accidents in Atlanta and surrounding metro areas are at the forefront of the Crash Injury Research and Engineering Network (CIREN) study. This study is being conducted Emory's Injury Prevention Research Center along with Grady Memorial Hospital's emergency department and engineering experts at the University of Michigan.
WHY YOU NEED A PEDESTRIAN ACCIDENT LAWYER
Daniel called us a few days after the crash. He was still in shock and shaken by the events. As a personal injury law firm, the only way to reassure a victim of any accident is to dive in and start investigating and building the case immediately. No one expects to be hit by a car while walking on the sidewalk but every injured person who calls a lawyer expects professional and timely legal representation.
We were able to locate video footage from a surveillance camera and obtained a copy of the footage from the bodycams worn by the responding police officers.  Within a few days we identified the hit & run driver and filed a bodily injury claim. Due to the graphic and shocking nature of the moment in which he was hit we can't share the video footage we obtained.
By obtaining the video footage we were not only able to identify the driver, but we also collected key evidence to prove punitive damages against the driver under Georgia law.
Our legal team researched every insurance policy available and discovered that our client had under-insured motorist coverage (aka UM) on his auto policy. Daniel did not know that his UM coverage could provide additional options for monetary recovery if needed.
We are glad to report that Daniel has recovered from his injuries and recently received a nice settlement check. Daniel was able to receive a personal injury settlement that covered both, the $30,000 dollars of incurred medical bills and compensated him for his pain and suffering.
The key part that you need to remember from this story is this: Daniel had UM coverage in addition to the available liability coverage from the motorist who hit him.
WHAT IS "UM COVERAGE"?
UM stands for "un-insured motorist" or "under-insured motorist" coverage. This is additional coverage (often surprisingly inexpensive) that you can add on to your car insurance policy. UM covers you not only when you are driving your car but also when you are walking or riding a bicycle.
We can't control what happens to us even when we are doing something as simple as taking out the trash, but we can control the insurance coverage available for each of us to use when tragedy strikes.
HOW MUCH DOES A HIT AND RUN LAWYER COST?
There is NO UP FRONT COST to talk to and retain a hit-and-run lawyer for your personal injury case. A consultation with the attorneys at Hagen Rosskopf is always free and immediate. If you decide to trust us with your hit and run case, our attorneys operate under a contingency fee contract.
If you are the victim of a hit and run accident, you should talk to a lawyer right away.
PEDESTRIAN CASE: CLIENT TESTIMONIAL
Citations:
Chakravarthy B, Lotfipour S, Vaca FE. Pedestrian injuries: emergency care considerations. Cal J Emerg Med. 2007 Feb;8(1):15-21. PMID: 20440388; PMCID: PMC2859736.