Hagen Rosskopf Collaborates With SMAH To Deliver Masks to Healthcare Workers
Sewing Masks for Area Hospitals was launched early March by three Georgia women who had never met in person but jumped into action when they heard that our local hospitals were running short on personal protective equipment (PPE). Within two weeks the small group grew into a sewing network with over 8,000 volunteers in Atlanta and Georgia who found the group on Facebook.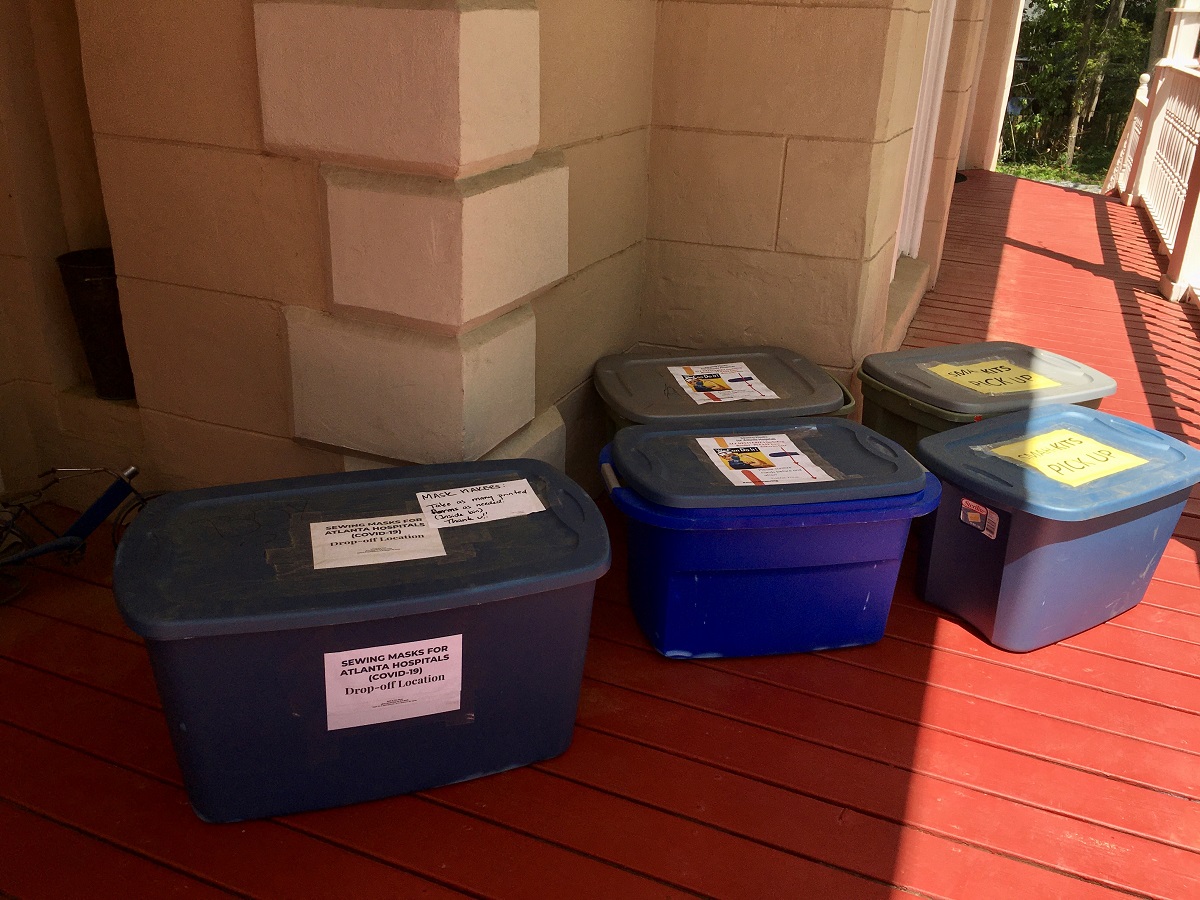 Healthcare workers and facilities leaders, including Piedmont Healthcare, Grady Health System and Children's Healthcare of Atlanta reached out to SMAH requesting masks. As the Covid19 crisis increased so did the urgency and dedication of SMAH's volunteers. People from all over the city began sowing, driving, donating fabric, setting up drop off/pick up locations, assembling kits for mask making and delivering thousands of finished masks.
We have proudly collaborated with SMAH since March 20th. The porch at our office became a hub for Decatur residents who are volunteering their time to this effort. Using a contactless system of labeled bins, neighbors in City of Decatur have been dropping off more than 2000 finished masks and have been picking up fabric and material to make more masks and binding ties. Several members of our team have also volunteered assembling kits for those sewing and binding ties makers. We are amazed every day by the commitment shown by our community in Decatur and inspired by their efforts and the time they put into making each mask.
"Making these masks is the only thing keeping me sane during this time", and other similar sentiments are echoed by Decatur mask makers visiting our porch daily. Like them, we felt that the only way to handle the given circumstances was to get involved and do something.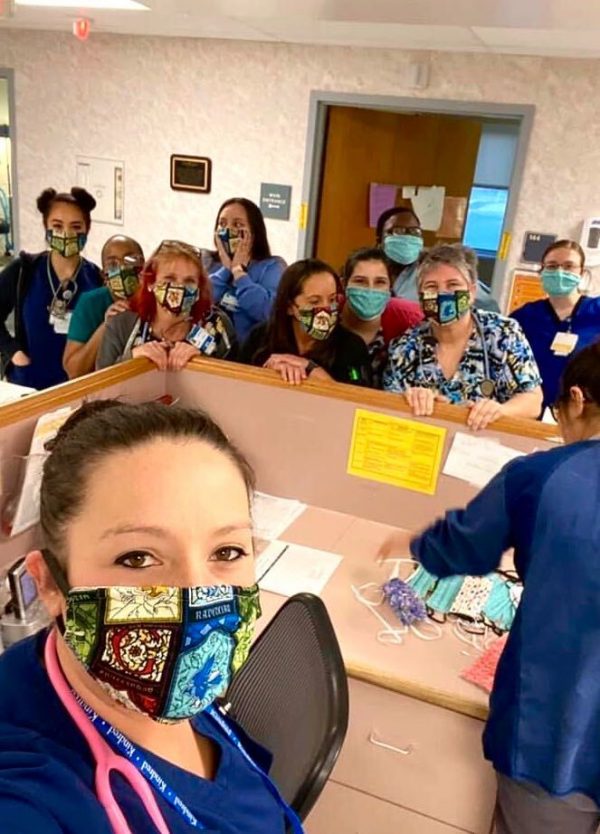 To date, more than 32,000 masks have been delivered to 89 facilities as a collective effort from volunteers and locations like ours all over metro Atlanta. SMAH recently stated, "we won't stop sewing masks until there aren't any healthcare workers left who need a mask". We look forward to a time when our frontline workers don't need life-saving equipment to do their jobs. Until then, our porch will remain open and we will keep doing our part to help them.

Photo credit for photos with healthcare workers wearing masks: Sewing Masks for Area Hospitals
Logo credit: Sewing Masks for Area Hospitals