GM Finally Held Accountable for Deaths Caused by Faulty Ignition Switch
New studies are showing that faulty ignition switches used by General Motors are responsible for more fatalities than originally thought.
Considering that these ignition switches have been used by General Motors in millions of cars over the last ten years, these sobering statistics are certainly not good news for the giant automobile manufacturer. Coming off the heels of bad public sentiment regarding the taxpayer-funded automobile bailout—which 6 in 10 Americans opposed—General Motors is now taking another blow.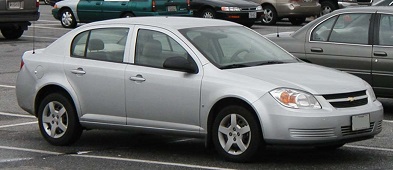 When you read what goes wrong when a car has a faulty ignition switch, you have to ask yourself why General Motors didn't do more to fix the problem. The disaster waiting to happen is a driver's worst nightmare. For the casual reader, a faulty ignition switch may bring to mind a car that simply doesn't start. That representation couldn't be farther from the truth. Cars with faulty ignition switches unexpectedly shut down, preventing the power steering, brakes, and airbags from deploying as they should and causing serious accidents.
New Reports Paint a Different Picture
The automobile manufacturer has admitted that 13 deaths were caused by the poorly designed ignition switches, but independent studies have concluded that at least 74 people have been killed. This high number is likely to put a damper on GM's recent recovery under the bailout terms; it has paid back all its government loans, with interest, and it has the first woman CEO of a major automaker. But how do you explain that large gap between 13 and 74?
The new reports were compiled by analyzing data found in the Fatality Analysis Reporting System (FARS) national database. Although the authors of the report stopped short of saying that the fatalities calculated were directly caused by faulty ignition switches, they concluded that the deaths were similar to those reported by GM. Despite providing some room for doubt, the parallels drawn by the new reports and GM's own data suggest that the automobile maker may have intentionally deflated its reports.
The Results
A large number of deaths has warranted the recall of nearly all Chevrolet Cobalts (sold between 2005-2007) and 2007 Pontiac G5s. This amounts to well over a quarter of a million cars.
Although many of the vehicles have been successfully recalled, the effort is confounded by the fact that many of these cars have been passed on to different owners. The original owners are easy to contact, but second and third generation owners affected by the faulty ignition switches are not as simple. Bringing awareness to the issue is a crucial move for GM.
If the car company wants to renew its trust in the public's eye, it must provide an immediate fix to the problem. Families affected by the switches should be adequately compensated, and GM should seriously consider a major marketing plan that reinforces its dedication to drivers' safety. Instead of trying to downplay the number of fatalities, GM needs to own up to its responsibility and take the lead.
Contact attorney Bruce A. Hagen today if you or a loved one has been injured in an auto accident.