Baseball Fantasy Camp for Kids
Last week I had the opportunity to help out the Atlanta Braves with the Baseball Fantasy Camp for Kids. This is a great organization that gives kids with a variety of physical challenges a day of baseball training with some of their major league heroes.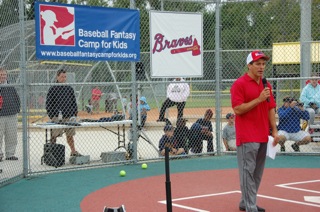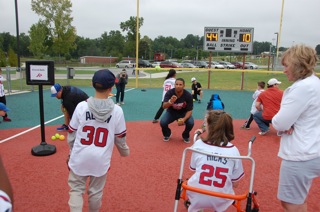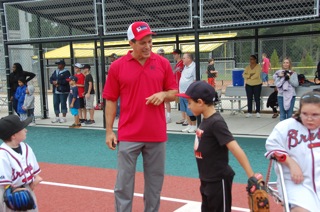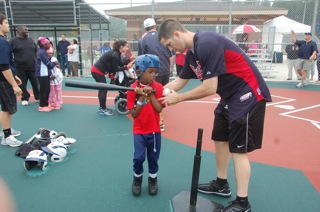 The camp was run in partnership with Baseball Fantasy Camp for Kids, the Atlanta Braves and The Miracle League as well as the City of Douglasville Parks & Recreation Department. Douglasville has a beautiful facility with a fully accessible field. The Miracle League reached out to its members around the state and brought a great group of kids and their families to the event. The Braves Community Relations department were fantastic and handled everything. Through a generous donation from Jeremy Flug, the founder of Baseball Fantasy Camp for Kids, every kid who participated was given a customized official Atlanta Braves jersey with their name printed on the back.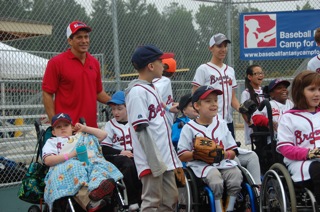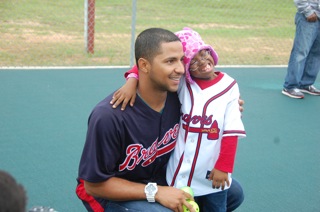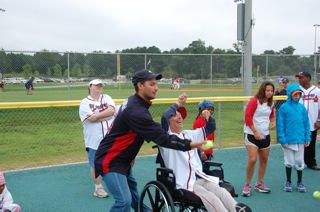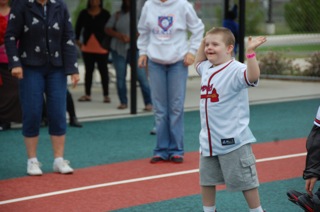 Three players and one coach from the Braves were kind enough to come and help the kids get a real baseball experience.  The players were Paul Janish, Alex Wood and Anthony Varvaro, and the coach was strength and conditioning coach Phil Falco.  Each player had a chance to work with every kid there at hitting, throwing, fielding and running (or wheeling) the bases. It was really fantastic.  The star of the day, though, was the Braves Mascot Homer the Brave who got hugs (and some kisses) from all the kids.