Can Wounded Warriors Sue The Federal Government?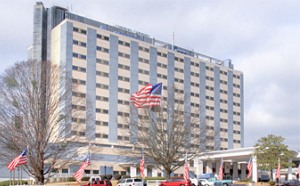 These days we see many heartwarming news stories about wounded warriors coming home to the welcoming arms of family and friends. We also hear about the miraculous recoveries many veterans have experienced, thanks to modern medical and rehabilitation technology. What we don't hear much about are VA medical malpractice cases. This is because potential negligence claims against the Veteran's Administration are much more difficult to file. Government entities at the local, state and federal levels have "sovereign immunity" that protects them in liability lawsuits.
If you have experienced possible malpractice at the hands of a VA doctor, you cannot sue the doctor; you must sue the federal government. You may have been told by some attorneys to "forget it" or "no one can sue the government."
You will never hear those words at the Law Firm of Bruce A. Hagen.
Sovereign Immunity vs. Federal Tort Claims Act (FTCA)
In America, our legal rights come through the Constitution — not a sovereign monarchy. Nonetheless, some general rule of immunity was needed to protect government officials and employees; otherwise, no one would want to work for the government or run for public office. Fortunately, the Federal Tort Claims Act ("FTCA") allows certain lawsuits against federal employees. This includes VA medical personnel.
Is My Claim Permitted By the FTCA?
If you believe you have a claim against the VA, you must first determine if the FTCA permits your suit. Our personal injury attorneys at Hagan Law can help you. If your suit is permitted, we will:
File an Administrative Claim — In order to sue the VA for negligence under the FTCA, you must file a claim with the Veteran's Administration. An "administrative claim" is the first step leading to a lawsuit against the government.
File within Two Years — Many potential claims are denied because claimants fail to submit their claims on time.
Include Facts and Damages — Include the exact amount of money damages you are claiming and documentation to support this amount.
Allow Six Months for a Response — Once your claim is submitted, the VA has six months to rule on it. A favorable ruling means you won't have to sue. If your claim is denied, you can sue the government.
File a Lawsuit within Six Months — If the VA rejects your claim, you have six months to file the lawsuit.
Wait for the Ruling — There is no time limit for filing your lawsuit until the VA decision is rendered.
If you believe you have a valid claim, but are afraid to take on the federal government, contact Bruce A. Hagen, Atlanta Attorney at Law, for a consultation. There is no fee for filing a lawsuit unless you are awarded a settlement. Once you have filed your lawsuit in federal court, the process works like any other lawsuit. You can negotiate a settlement with the government. We will be there to help you.