Atlanta's Black Ice: How to document winter weather conditions after a car crash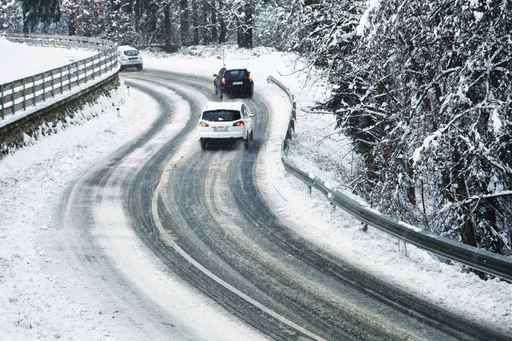 Atlanta does not get many ice storms, but when ice storms do hit, the news is replete with car accident after car crash, as inexperienced drivers struggle with black ice and severe winter weather. The 2014 ice storm should remind everyone that, rare as icy winter weather is in the South, knowing what to do when you suffer an ice-related car accident could save you time, suffering and money.
Black Ice
Most ice becomes easily visible as it freezes, since it forms air bubbles in it. Black ice—which is completely clear and shows the color of the asphalt beneath—forms when air and road surface temperatures are at or below freezing, and rain is falling. The rain freezes instantly on contact, forming a thin, dangerous film of ice almost invisible to see as you drive.
Your awareness and documentation of road conditions is key to providing legal support in the event of an ice-related car accident.
Car Crash
If you are involved in an icy-weather car crash, you need to protect yourself both physically and financially. Even if an insurance company attempts to claim the ice itself is an act of God, other factors contribute to the percentage of fault for you, the other driver, and the weather.
First make certain you and any passengers are physically safe. Contact police, and ambulance if necessary, immediately. Without putting yourself in the path of traffic, use your cell phone's camera to document as much as possible about the car accident, including:
Road conditions—Take pictures of the road, including the driving approaches you and the other driver took up until impact to document ice, skid marks, and surface conditions
Weather conditions—Take pictures to show the visibility, and note what precipitation (if any) is falling (snow, sleet, freezing rain, rain, hail)
The other involved vehicle(s)—Take pictures of the other car, including its windshield, headlights, tire treads, all body panels, and the car's path into the accident, so you and your legal team can verify what steps the other driver made to avert the accident, and, using skid mark length, determine the other car's speed
Act of God?
Assigning responsibility for a car crash is difficult, and winter weather makes this harder. The person alleged to be careless or negligent may try to push off responsibility by using the weather as an excuse. You and your attorney can refute this by showing the other driver behaved inappropriately:
Driving too fast for winter weather conditions
Having too little experience in driving safely on ice or snow
Driving a car ill-equipped to handle ice and snow
Here in Atlanta, we cannot escape winter weather and the occasional ice storm, but we can prevent poor drivers escaping their legal liability for the pain, suffering and damage they cause.
If you or a loved one has been affected by an ice-related car accident, your legal team at Hagen and Rosskopf will work tirelessly to protect you and defend your rights to recover adequate compensation. As experts in automobile accident law, our lawyers will help you obtain the best possible outcome. Contact our offices today.